Whether or not you're a guest staying at Caesar Augustus, if it's food with a view you're after, treat yourself to a leisurely lunch or dinner at the hotel's cliff edge La Terrazza di Lucullo restaurant where, together with Eduardo Vuolo's deliciously light Mediterranean cuisine, you can expect to enjoy the most spectacular views on the whole of Capri.
Cooking class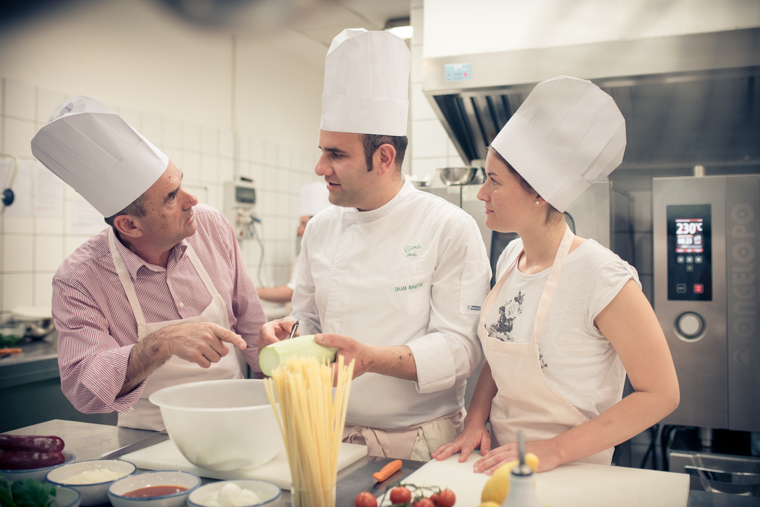 If your stay at Caesar Augustus don't miss this fantastic experience!
Book a table and tasting menu at our restaurant and, before your meal, you'll have the opportunity to visit the kitchen garden with the chef, pick the vegetables for the dinner and help prepare two dishes from the Neapolitan/Capri tradition.
read more...
MAXIMUM PARTICIPANTS: 5 couples.
PRICE: The price is included in that of the tasting menu you select for the evening
RESERVATIONS: reservations are obligatory and should be made by 20:00 the day before
WHEN: cooking classes are available only on April, May and September
On request and subject to availability
Catch of the day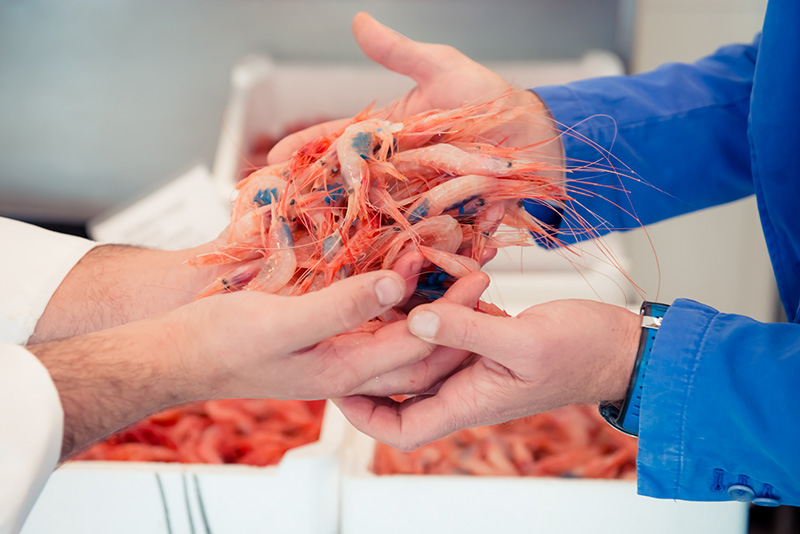 On Friday morning, don't miss the chance to accompany our staff on a trip to his trusted fishmonger: a unique opportunity to learn about the local varieties of fish and to choose the one you want to eat that evening for dinner!

DAY: Friday
TIME: departure 8:10 from the hotel (on foot)
DUDURATION: about 1 hour
MAX NUMBER OF PEOPLE: none
PRICE: Included in the price of your evening meal
RESERVATION: reservations are obligatory and should be made by 20:00 the day before
Kitchen garden tour & dinner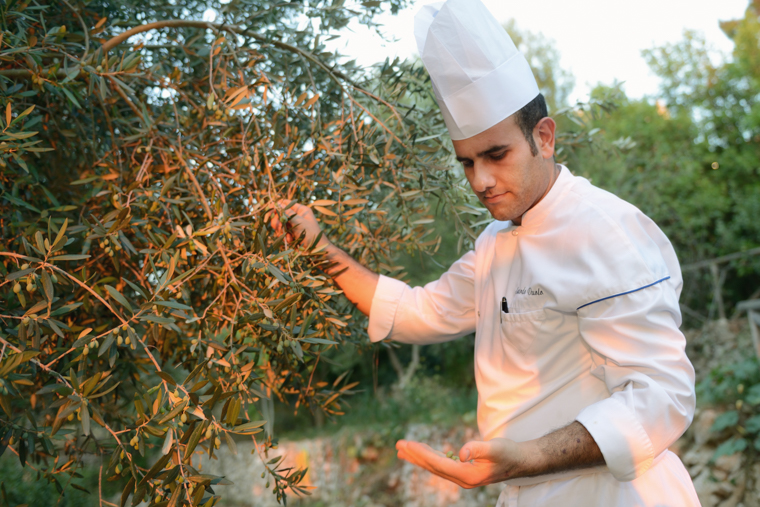 When, in 1930, my family purchased this property, they didn't immediately realize the potential of the 2 acres of land located next to the building, where, thanks to the ideal climatic conditions, delicious seasonal herbs and vegetables grew in abundance.
Each day, the farmers who worked the land, picked vegetables for themselves and for the Signorini family, who soon became known throughout the island and beyond for their cooking skills and the delicious Neapolitan dishes they created using the fabulously fresh ingredients grown in their cliff top kitchen garden.
At first, just a few fortunate friends of the family enjoyed menus which, month by month, changed according to the seasonal delicacies growing in the garden.
To book a table or make an enquiry +39.081.8373395 or fill in the form
Location
La Terrazza di Lucullo
Hotel Caesar Augustus
Via G.Orlandi, 4
80071 Anacapri (Na) Italy
Lunch: from 12.30 to 14.30
Dinner: from 19.30 to 22.30
Every day from April 10th to October 27th 2019