Gourmet garden
Our kitchen garden, occupying the sun-kissed terraces bordering the hotel's infinity pool, enjoys the perfect location for the cultivation of flavor-packed fruit, vitamin-rich vegetables and delicate aromatic herbs.
100% home made
Caressed by the warm sea breeze, lovingly-tended by our gardeners, and personally picked by the chef and his team: Caesar Augustus' sun-ripened fruit and vegetables are the delicious protagonists of Terrazza di Lucullo's award-winning, zero-kilometer cuisine.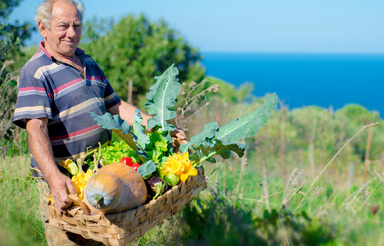 Planted with only the tastiest varieties of Mediterranean herbs and vegetables, Caesar Augustus' kitchen garden is a food-lover's paradise - whatever the time of year. Bursting with vitamins, rich in anti-oxidants and packed with flavor: Caesar Augustus' fresh seasonal vegetables and herbs are not only good for you - they're delicious too!
Zero KM
= maximum goodness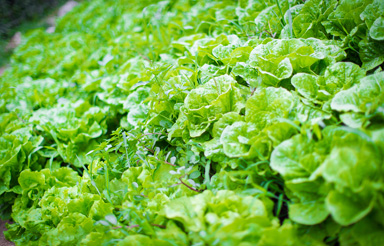 The vegetables and herbs used to create La Terrazza di Lucullo's zero kilometer cuisine are grown within steps of the kitchen door! Plucked from the rich, sun-baked soil just minutes before they reach your plate, you can't get any fresher than La Terrazza di Lucullo's homegrown vegetables!
Pick your own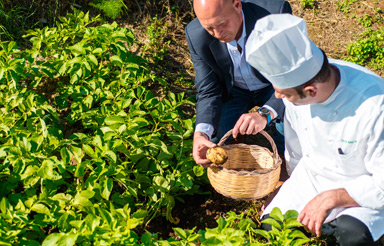 Guests are welcome to take a stroll through the kitchen garden together with our staff and help him choose the ingredients for La Terrazza di Lucullo's surprisingly succulent salads and mouth-watering pasta sauces!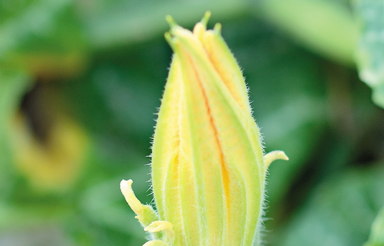 Peas, broad beans, spring onions, chard, new potatoes, cauliflower, cabbage, spouting broccoli, fennel, escarole, chicory, garlic, celery, rosemary, sage and chives: not only does spring taste good at Caesar Augustus - it will make you feel and look good too!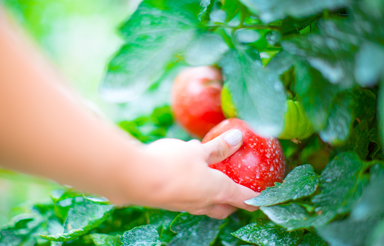 La Terrazza di Lucullo's summer menu serves as a showcase for the tomatoes, zucchini, egg plants, sweet peppers, cucumber, rocket, summer spinach, radishes, runner beans, cranberry beans, basil, dill, summer savory, peperoncino and lavender which thrive in the hotel's panoramic cliff-edge kitchen garden at this time of year.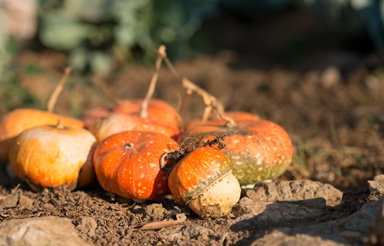 The season draws to a delicious close at Caesar Augustus thanks to an abundant harvest of pumpkins, cardones, borage, artichokes, thyme, wild fennel, marjoram and parlsey... just what you need to give your immune system a boost before the winter sets in.
To book a table or make an enquiry +39.081.8373395 or concierge@caesar-augustus.com
Location
La Terrazza di Lucullo
Hotel Caesar Augustus
Via G.Orlandi, 4
80071 Anacapri (Na) Italy
Lunch: from 12.30 to 14.30
Dinner: from 19.30 to 22.30
Every day from April to October